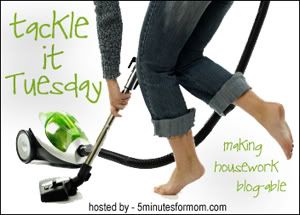 The task today is to CLR your tub!
We have had guests for over a week now. They left this morning-so sheets, towels, and our laundry is yet to be done.
Tonights List
take clean sheets out of dryer and make blue room and yellow room beds
dry load of towels and put up
wash load of our darks
CLR the tub
If I get everything done I will be so happy. What is some motivation? Anything good come on tv on Tuesday night? We shall see!
Good news, I made a HUGE pot of chicken noodle soup for dinner yesterday so we can just have leftovers tonight-this leaves extra time for my "motivation", whatever that is going to be, LOL.